Defence Secretary Ben Wallace claimed on Thursday morning that Labour Leader Sir Keir Starmer had supported the deal between the US and the Taliban last year.
Mr Wallace has criticised the deal this week, as the crisis in Afghanistan unfolded.
What was the deal with the Taliban?
The deal – secured by Donald Trump and signed in Doha, Qatar, in February 2020 – committed to the withdrawal of US and allied (including British) troops from Afghanistan by May 2021.
In the same deal were broad obligations on the Taliban to take steps to prevent groups including al-Qaeda from threatening the security of the US and its allies.
After his election, US President Joe Biden continued the plan for withdrawal but with an end date of 31 August.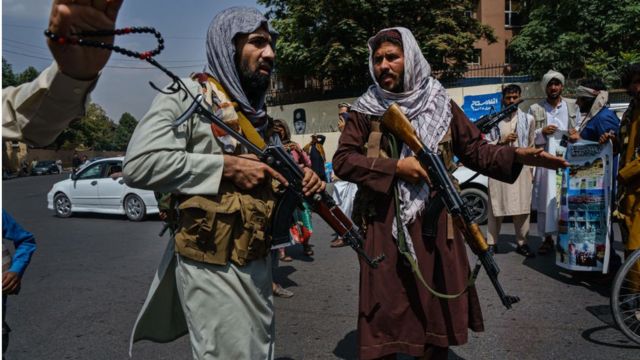 Did the UK defence secretary support the deal at the time?
When the agreement was finalised, Mr Wallace praised it as a "small but important step towards the chance for Afghans to live in peace, free from terrorism".
The following week, he was asked by PBS for his response to criticism of the conditions included in the deal. He said: "I absolutely hear people's concerns about the conditions. You know, it's got to be real. It's got to be deliverable. And it's got to be long-lasting."
He repeated that it was a "small step", adding: "We will do it step by step."
What is he saying now?
In the past week, Mr Wallace has described the deal as "rotten". He has said he publicly expressed just after the deal that it was a "mistake", but we have not found a reference to this in either parliamentary records or news cuttings from the time.
Mr Wallace also said on Thursday that he had "felt uncomfortable" about the Doha deal and "made representations to the US and others at the time".
Mr Wallace said: "I never heard from a single Labour MP when that deal was done, 18 months ago… one single criticism. In fact, Keir Starmer supported it, as did all other parties in the House of Commons."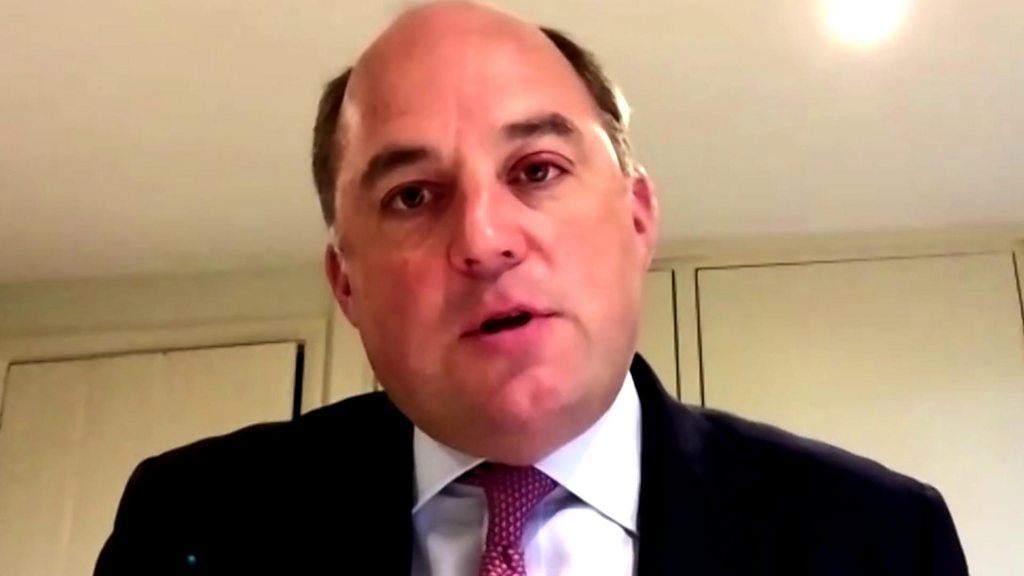 Did Keir Starmer support the deal?
We have found no evidence that Sir Keir publicly supported last year's deal in the period after it was announced. But it should be noted he was not Labour leader then, and nor was there any debate in the Commons over the terms of the deal.
Emily Thornberry, then shadow foreign secretary, tweeted: "After 18 long years lets hope this deal promises a genuinely brighter future for Afghanistan, and is not the latest example of the Taliban playing the long game and waiting for the US to leave."
In January this year, shadow defence secretary John Healey urged the government to work with the incoming Biden administration to "ensure any withdrawal is determined by conditions on the ground and doesn't risk fresh terrorist threats".
In Wednesday's debate Sir Keir focused on the lack of planning for the withdrawal rather than saying he had opposed it and said: "Nobody believes that Britain and our allies could have remained in Afghanistan indefinitely, or that Britain could have fought alone."