By Marco Margaritoff | Checked By Leah SilvermanPublished June 30, 2021Updated J
While working in Bosnia following its civil war in 1999, Kathryn Bolkovac blew the whistle on a number of international peacekeepers for exploiting their positions of power there.
Kathryn Bolkovac arrived in the Bosnian capital of Sarajevo in 1999. A former police officer from Lincoln, Nebraska, she was grateful to join the U.N.'s International Police Task Force (IPTF) that was retraining local law enforcement there.
It had only been four years since the Bosnian War, and regional authorities needed all the help they could get in stabilizing the region. Bolkovac was to work alongside officers from dozens of countries under the umbrella of DynCorp, a defense contractor financed by the United States government.
Though her investigation would lead to her firing, she garnered a Nobel Prize nomination for her work and a feature film titled The Whistleblower.
Kathryn Bolkovac Uncovers A Human Trafficking Conspiracy
Kathryn Bolkovac accepted the job at DynCorp shortly after she divorced her husband. The position came with higher pay than the Lincoln Police Department, and it could eventually allow her to live near her children, who she lost in the divorce.
Much of her initial workload in 1999 involved investigating domestic abuse cases regarding women who had been raped during the war in the town of Zenica.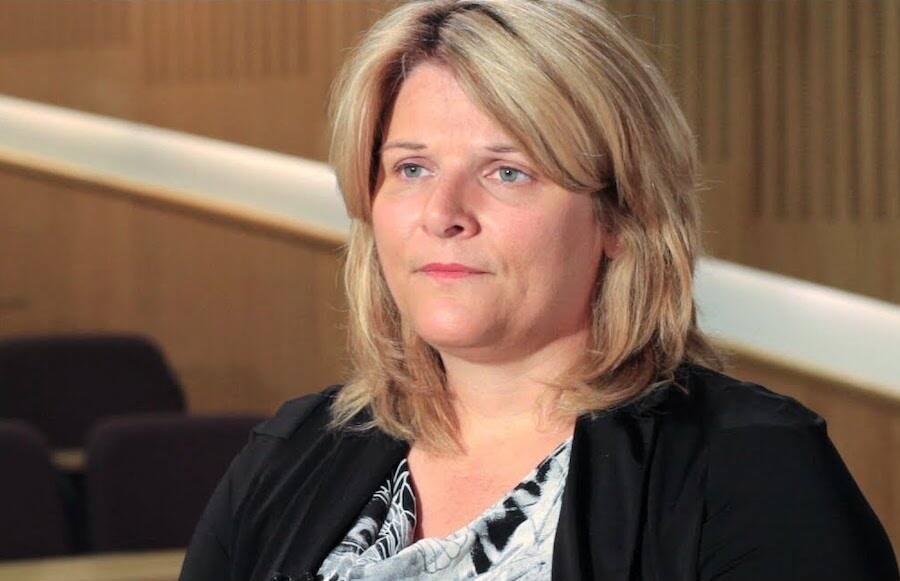 But everything changed when a young girl who had escaped a local brothel was brought into Bolkovac's office. She spoke little English, but kept repeating the word "Florida." Bolkovac knew of a local bar of the same name — one regularly frequented by humanitarian workers at the IPTF, DynCorp, and U.S. personnel.
Bolkovac's subsequent search found that many international aid workers on her task force had not only engaged in prostitution and child rape, but facilitated these operations at secretive establishments across the city.https://6bf589d1780bfaeb7466dc2b6ae2cc55.safeframe.googlesyndication.com/safeframe/1-0-38/html/container.html
"The clientele were all internationals," Bolkovac said. "I mean, let's face it: the locals didn't have the money to spend on this kind of an operation."
Indeed, the operation was expansive. Bolkovac found that brothels disguised as bars, restaurants, hotels, and clubs were "just scattered throughout the hills of Bosnia."
In one brothel, she found a locked room upstairs littered with used condoms — and seven young and terrified women. Victims confided in her that American contractors were raping or buying underage women, sometimes as young as 12.
"These cases got progressively worse," Bolkovac continued, "until I actually had a U.S. contractor who was an American police officer working with me actually tell me that he had purchased a woman outright from one of the bar owners right outside Sarajevo, and taken her home to keep and to marry and to take back to the States with him."
Blowing The Whistle On DynCorp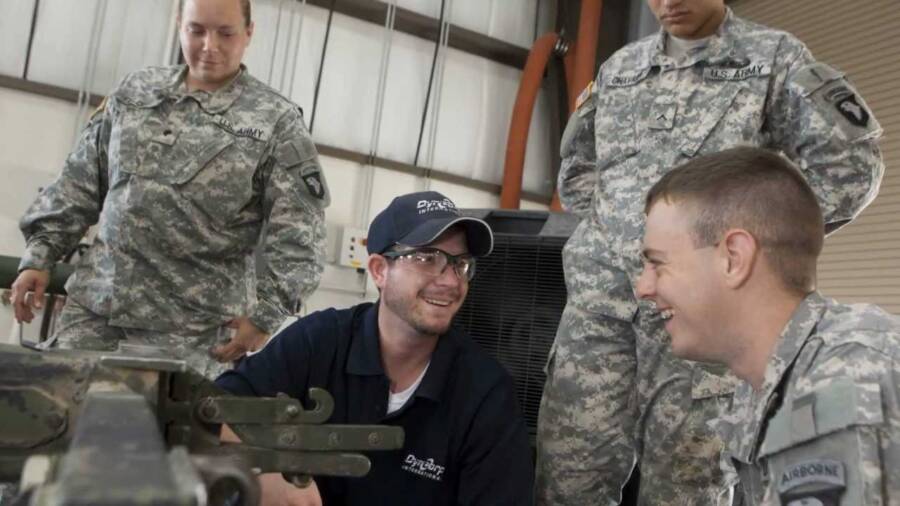 Bolkovac consequently tried to work each case individually but found it overwhelming and impossible. There were no safe homes to place victims in. Many were either simply jailed or deported, at which point law enforcement on the other side forced them back into prostitution.
"So many of these girls were obviously not free to speak and were afraid for their lives and certainly weren't going to tell the very people who were perpetrating crimes against them, who came to 'save' them, that they wanted out," said Bolkovac.
Bolkovovac, however, was blocked every time she tried to bring her concerns to someone above her in DynCorp. "It was clear that the protection of the 'good old boys' club' was a first priority," said.
Finally, after a series of ineffective raids at various establishments, Bolkovac decided to officially blow the whistle.
On Oct. 9, 2000, she sent an email to about 50 people at the U.N., DynCorp, and the IPTF. Even U.N. Secretary-General Jacques Paul Klein, who was in charge of the mission, was informed. The subject line read bluntly:
"Do not read this if you have a weak stomach or a guilty conscience.
After the email made its rounds, Bolkovac was demoted to a desk job. Meanwhile, she accumulated files and documents that could substantiate her claims.
"This corruption flew all the way to the top of the United Nations and to our State Department and diplomats," Bolkovac said. "This was something that was going to actually hamper the good old boys' club."
Bolkovac was suddenly fired for allegedly falsifying timesheets that same year. She fled the country with a backpack stuffed with investigative reports.
Aftermath Of A Scandal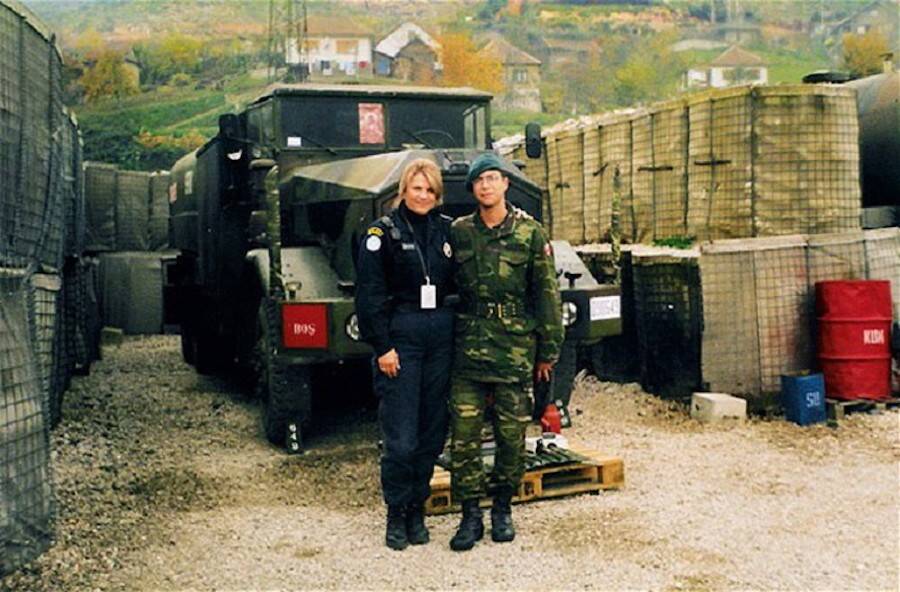 Though she'd made many enemies, Bolkovac made at least this one strong ally: Madeleine Rees, the leading U.N. official for gender issues.
Once Bolkovac made it safely to Holland, she and Rees plotted how to take the scandal to court. Rees wisely noted that despite being an American corporation, DynCorp's contract with her was "governed under the laws of England."
Rees thus introduced Bolkovac to Karen Bailey, a lawyer in Birmingham, England, with whom she sued DynCorp for wrongful termination in June 2001. The tribunal unanimously ruled in her favor on Aug. 2, 2002.
DynCorp appealed the verdict, but then dropped it in April 2003, mere days before it announced an enormously lucrative contract with the U.S. State Department to police Iraq's civilian population during the then-nascent days of the "War on Terror."
DynCorp was only forced to pay Bolkovac around $153,000 in damages, a pittance in contrast to its earnings — and fired only seven employees for solicitation. None of them ever faced criminal prosecution.
While the U.N. established a Conduct of Discipline Unit in 2007 to address these issues, Bolkovac was unconvinced of its efficacy. To her point, peacekeepers were found to have raped locals at a U.N. base in Haiti in September 2011, resulting in mass protests.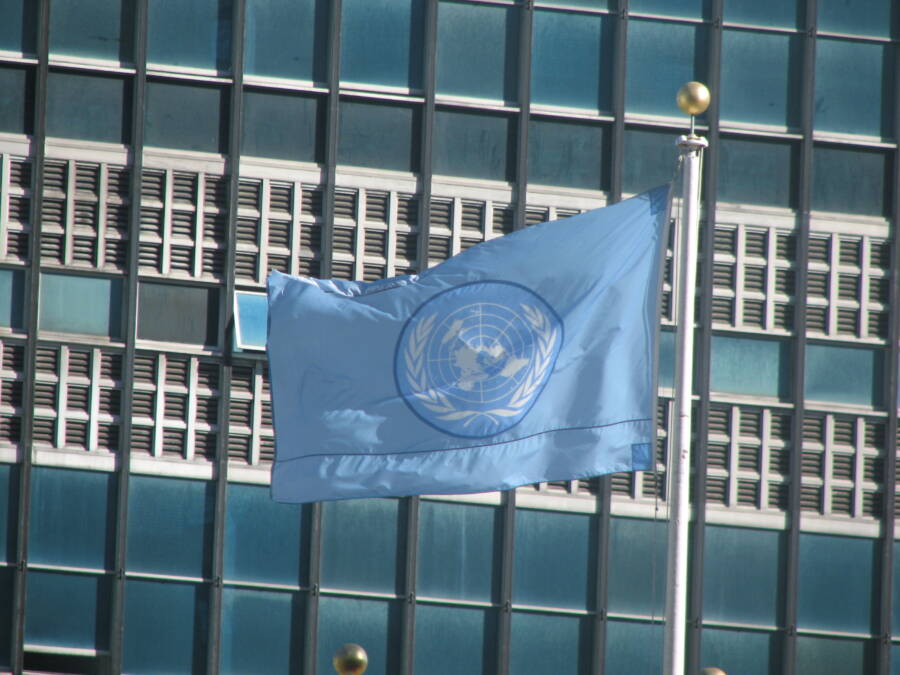 As for U.N. Secretary-General Klein, he went on to spearhead a similar peacekeeping mission in Liberia — where remarkably similar scandals unfolded.
Bolkovac thus decided to tell her harrowing story herself and wrote a book called The Whistleblower, which was adapted into a film starring Rachel Weisz and screened at the U.N. in New York City in 2010.
Remarkably, an internal memo that was later leaked showed that U.N. staff were not only urged to downplay the film's message — but to try to prevent the screening entirely.
Nonetheless, the now-grandmother of six hopes that her story inspires those who similarly find themselves in a position to prevent injustice.
"Don't be afraid to change the world," Bolkovac said. "Don't be afraid to speak out. Just be forewarned, this is not an easy road ahead of you.